LEARN MORE ABOUT OUR FRANCHISE AND BUSINESS OPPORTUNITIES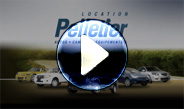 In a world where the car rental industry is in constant competition, it is essential to stand out. Location Pelletier offers this possibility. Location Pelletier offers this possibility.
Location Pelletier is committed to training its franchisees, support them and provide the necessary support to enable them to start their own business while enjoying a 100% local brand from Quebec at an extremely competitive price.
The notion of the Location Pelletier franchises concept has unlimited potential for growth ... The benefits are both financial and personal.
A new and well planned marketing strategy. Consultants' experience. A structure for successful business with over 20 years of experience in the field of car rental. Location Pelletier, the solution to any rental need!
A word from the President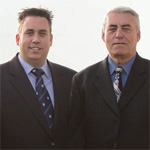 Mr. Sébastien and Réal Inkel
President and vice-president
After several months of work and research, I created a new agreement "pro-franchisee", never before seen in the field of car rental in Quebec.
My team combines over thirty years of experience in the automotive world. This allows me to offer to the new franchisee appropriate and adequate service and support to meet the evergrowing needs of the market.
My first priority is to help franchisees build their territory and gain profitability as quickly as possible. The Business relationships and contacts made available to them allow me to offer what I call a "turnkey franchise".
Sincerly
Sébastien Inkel
Investment
Becoming a franchisee of a Location Pelletier rental car center is a way to benefit from the support of an outstanding team at low cost, while enjoying the following benefits:
Low-cost investment
Low overhead
Exclusive Territory
Fixed charges
In addition, when you become a Location Pelletier franchisee you are insured to get comprehensive support including : territory development, assisting in finding good locations, work methods and techniques, so that the franchisee is able to quickly start and operate their business on a daily basis.
Training
Location Pelletier will among other things provide to the franchisee the technical assistance of a trainer, according to the market trends and business needs of the franchisee, over a one month period. The trainer will introduce new franchisees to the proper functioning of a franchise under the right terms and conditions, and help the franchisee one to two days monthly during the term of the contract.
Operating system
Location Pelletier provides the franchisee with the Locatech software, a system created specifically to meet the daily needs of the franchisee.
Internet System
Location Pelletier also makes available to its franchisees a website that gathers in one place all our locations and lets the client access to the inventory, address and contact information to its nearest location.
Services to franchisees
A professional team is continuously available to assist franchisees in each transaction. Whether for technical support or consultation, Location Pelletier is constantly looking for new tools to help franchisees to increase their productivity and profitability.
Territories
The franchisees receive a protected territory guaranteeing exclusivity. The territories are defined by taking into account demographics and the business and industrial activity of the area.